Safe and Reliable health medical rooibos tea for pregnant women , Delicious
Seller

SHOWA PHARMACEUTICAL CO., LTD.

Min. Order

100 Pack/Packs

FOB Price

US $5.4-6 /Pack
Item Details
| | |
| --- | --- |
| Port: | Nagoya Port, Chubu Centrair Airport |
| Supply Ability: | 10000 Pack/Packs per Day |
| Payment Terms: | T/T,PayPal |
Product Description
Do you have enough the nutrient of folic acid in a daily life?
Have you ever heard of folic acid before?
It is the one of essential nutrients, is made form of Vitamin B called folate, and for us, especially pregnant mothers.
The folic acid has the benefit to help prevent birth defects of baby's brain neural tube develop and spinal cord.
what types of foods is it in?
Cereal, spinach, and basically green vegetables.
But it seems hard to take it by foods to reach the standard amount of 480g for pregnant mothers.
if you absorb folic acid by spinach, we should have about 390g spinach in a day.
That's why we made this tea for you to take it easily and efficiently with non caffeine rooibos tea.




Essential fact for intake of Folic acid
*refer to one of Japanese ministry data
it has been getting hard to take folic acid from by foods, because of eating habit.
In reference of the ministry,
-Pregnant mothers need to keep taking 480µg
-Adult for women and men need to keep taking 240µg
but at the present, even pregnant mothers take it less than the standard amount of 480µg, as navy line of graph.
Also, 20~49 years less than the standard amount of 240µg.
With tea, you can take folic acid easily for your baby and your health.
It means you can get reduced the risk of baby's disease.
recommended amount for intake of Folic Acid

*the data from Japanese government in2015

Adult for women and men

240µg

Pregnant women

480µg

breastfeeding mothers

340µg


If having even spinach to take Folic acid...
Need to have 390g spinach every day!!
The bioavailability of folic acid is different from foods and supplements.
bioavailability from foods: 50%

bioavailability from supplements: 85%

To compare with those rate,
Intake Folic acid from supplements is effecitvely to protect baby's health and your anemia




For pregnant mothers' concern
Take folic acid from tea or supplement?

the tea is made for pregnant mothers who concern about extra artificial additives.
It is good way to take it from supplements and medicine.
But there are lots of them who are nervous and care about the additives of supplements and medicines
While they are in nervous situation,
our Pre mama tea is simply made from Folic acid and natural ingredient Rooibos tea.
You can have it without any worries, because of non caffeine.




Top grade of Rooibos for only Japan?
| | |
| --- | --- |
| Grade | Additional details |
| | Only Pointed part of leaves, remove of stems |
| Choice | Only leaves cut with bigger size |
| Standard | Leaves and stems |
・We use super(superior) grade rooibos leaves
Which part is the superior grade?
Superior grade is the top grade of rooibos as used the pointed part of leaves.
The superior grade might be delivered to only Japan.
Quite strong sunlight in South Africa affects it to become milder taste and more enriched polyphenol to block UV.
The closer to pointed leaves, the more valuable they are such as softer, better taste, scent.

Nutrients information(per 180ml)

Energy

0kj

Protein

0.0g

Lipids

0.0g

Carbohydrates

0.0g

Sodium

4.14mg

Folic Acid

252μg

Potassium

4.14mg

Magnesium

0.72mg

Caffeine

Undetected
Blend Ingredients

Original Country

Net Contents

Folic acid

Japan

2g×24 teabags/Pack

Rooibos tea


South Africa

*It is one of example for the intake quantity with spinach(60g)



Awarded artisan roast skill
With the systems adopted on the artisan roast skills , it's succeeded in maintaining to bring out the best in ingredients.
Master said, "while those are to take drinks in every daily lives, I've pursued the most familiar taste over 50 years."
At the same time, he considers the aroma of the most essential fact too. That's why our products have got big fans for a long times in fact.



Why need roast skill for tea?
Our roast skill for the taste, quality, and safe
Teas are generally processed (into teabags) as they are.
At the point of ingredients, the moisture contains around 10% and make itself less taste, scent, and quality.
as teas are roasted, 『 Taste, quality, safe 』 are pursued.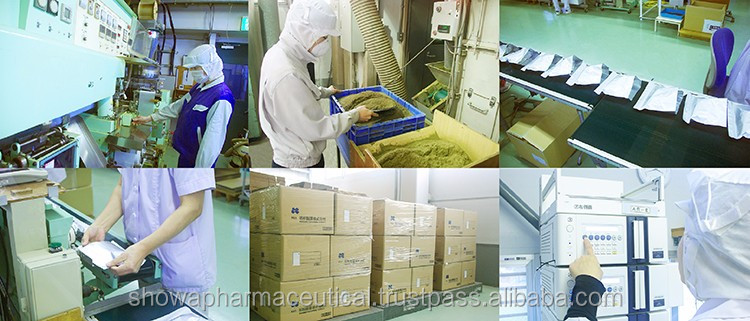 Why called Japanese Quality
One by one, we are quite strictly to pay attention to all products quality and cleanliness.
Before entering, we thoroughly wash and sterilize everytime.
Controlled by traceability.
That's why we are able to keep it severe and gurantee as "Japanese quality"

Test results

Agrochemicals residue

Undetected

Arsenic

Undetected

Heavy metals

Undetected

Caliform bacteria

Undetected
Pharmaceutical GMP certified Factory
Agrochemical residue, Arsenic, Heavy metals, Coliform bacteria(All undetected).
OEM and Private Brand available
Arrange Ingredients what you would like,
package design, package type, package size, teabag type, teabag size