Large transport capacity steel plant vertical belt conveyor machine
Seller

Henan Pingyuan Mining Machinery Co., Ltd.

Min. Order

1 Set/Sets vertical belt conveyor machine

FOB Price

US $1000-2500 /Set
Item Details
| | |
| --- | --- |
| Port: | Qingdao,Tianjin ,Shanghai port or other |
| Supply Ability: | 150 Set/Sets per Month vertical belt conveyor machine |
| Payment Terms: | L/C,D/A,D/P,T/T,Western Union,MoneyGram,30%TT, 70%L/C |
Product Description
Product Description
Large transport capacity steel plant vertical belt conveyor machine
Application:
Coal and wood-chip fired power stations
Underground mining (coal and ore)
Shaft conveying for tunnelling and underground mining
Steel industry
Ship loading and unloading, ship to ship loading
Sand preparation in foundry plants
Silo feeding
Slope conveying in openpit mining
Waste recycling, soil purification and water treatment
Handling of large material flows in the horizontal path
Large transport capacity steel plant vertical belt conveyor machine is continuous transporting equipment of loose bulk materials such as coke, coal, limestone, sand and gravel. It adopts high quality conveyor belt with corrugated sidewall and horizontal baffle. Sidewall belts are used to convey material up inclines. The sidewall increases the carrying capacity of the belt and prevents product from falling off the edges of the belt. Hot vulcanization provides a 5x greater adhesion between the belt and sidewall, eliminating the need for bolting the sidewall to the base belt. Greater adhesion also prevents the sidewall from lifting and separating from the base belt, extending the belt life.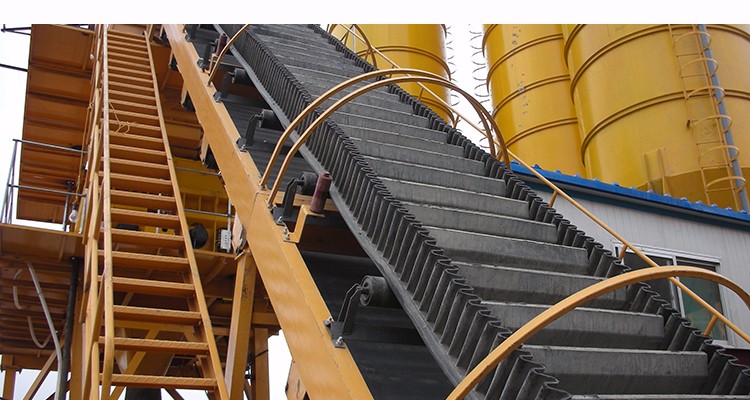 Advantages:
Large transport capacity steel plant vertical belt conveyor machine
Flexible transportation – can convey all kinds of bulk materials such as coal, ore, sand, fertilizer and grain in horizontal, oblique, vertical or other angle directions.
High tensile strength
Increases belt capacity
No spillage with steep angle conveying
Decrease necessary conveyor footprint
No transfer points- the belt are capable of turning at any angle right from feed hopper to discharge point
Maximum utilization of space – able to convey material at angles up to 90 degree
Decrease maintenance costs with fewer drive units and components
Long lifespan
Low power requirement – requiring low power to move loaded belts
Quiet smooth running – as belt runs on rotating idlers, low resistance is achieved that in turn ensures quieter operations
A wider range of material can be handled which pause problems in other transportation means. Large transport capacity steel plant vertical belt conveyor machine can be used for abrasive, wet, dry, sticky or dirty material. The lump size of the transported material is limited by the width of the belt. Belts up to 1400 mm wide are used in mining industry.
Higher capacity can be handled than any other form of conveyor at a considerably lower cost, ton/km. Conveyor belts with capacity of 11000t/h and even higher can be deployed to match with higher capacity mining machinery.
Longer distances can be covered more economically than any other transportation system. A single belt conveyor or a series of belt conveyors can do this. Large transport capacity steel plant vertical belt conveyor machine can be adopted for cross-country laying.
By the use of many forms of ancillary equipment such as mobile trippers or spreaders bulk material can be distributed and deposited whenever required.
Many other functions can be performed with the basic conveying like weighing, sorting, picking, sampling, blending, spraying, cooling, drying etc.
Structurally it is one of the lightest forms of conveying machine. It is comparatively cheaper and supporting structures can be used for many otherwise impossible structures such as crossing rivers, streets and valleys.
The Large transport capacity steel plant vertical belt conveyor machine can be adopted for special purposes (fire resistant, wear resistant, corrosion resistant, high angle negotiation etc.) and can be integrated with other equipment.
Large transport capacity steel plant vertical belt conveyor machine can be horizontal, incline or decline or combination of all.
Minimum labour is required for the operation and maintenance of belt conveyor system.
In underground mine transport, Large transport capacity steel plant vertical belt conveyor machine can be used in thin seams as it eliminates the rock works that might otherwise be required to gain haulage height. Moreover, belt conveyor can provide continuous haulage service from pit bottom to the surface.
Working Principle:
The horizontal loading section a deflection wheel bends the belt into the feeding of the bulk material takes place on a mostly horizontal feed path, where the side wall belt is supported by loading impact idlers. The feeding of the conveyed material can be achieved by direct feeding from a hopper, over a chute, a feeding belt or a feeding pulley. The selection of the optimum feeding station depends on the properties of the bulk material and the belt speed of the vertical conveyor. The upward and downward strands are encased from the bottom to the top. Substructures or support rollers are not necessary in this section.
The vertical section leads over a deflection curve into the horizontal discharge section. The deflection curve is made up of a number of high specification pulleys. These pulleys experience the vectored load of deflecting the belt tension from vertical to horizontal.
At the drive pulley, the bulk material is discharged and the belt is returned to the back going strand. Depending on the bulk material properties, the drive pulley is followed by a beater wheel for belt cleaning in the return side. The beater is self-driven. Material that fails from the belt goes into the main delivery chute. Lateral deflection wheels turn the belt from the horizontal back to the vertical.
Product Show
Detail Pictures
Belt
Belt is used for moving and supporting surface on which the conveyed material rides. It is the tractive element. The type of belt used need to depend on the nature of materials to be transported.
Idler
Idlers are the supports for the carrying and return stands of the belt.
Drive
Drive that imparts power to one or more pulleys to move the belt and its loads.
Structure
Structure is the support and maintains the alignments of the idlers and pulleys. Besides, it also supports the driving machinery.
Pulley

Drive pulley is normally fixed after installation and requires no adjustment. For most application, the pulley face is crowned and rubber lagged. However, on some large belts, due to the type of tensile and cross-stabilizing members, it is not advisable to crown the pulley as damage may result to the base belt.

Tail pulley is normally preferred that the pulley face is crowned and can be rubber lagged. (In larger belts as per the drive pulley this may not be the case, if in double please check). The tail pulley is also the tensioning drum, tension normally being applied via screw adjusters. As a guide the maximum stretch of a belt will be 1.5%.
Technical Parameters
Belt Width

(mm)

Sidewall Height (mm)

Conveyor Quantity at certain angles Q(m3/h)

30°

45°

60°

90°

500

120

55

36

25

11

120

96

63

43

19

650

160

119

83

58

25

160

156

109

76

33

800

200

190

137

97

43

240

247

189

140

63

1000

200

266

191

134

75

240

347

267

197

101

1200

240

400

308

228

122

300

491

379

285

167

1400

300

611

473

355

159

400

771

590

435

195
Note: the parameter above is just for reference,it can be customized by different requirment.
Information Needed For The Quotation
For Large transport capacity steel plant vertical belt conveyor machine:
1. What is the conveying material and its physical characteristics? such as bulk density, feeding size, temperature, mositure content etc.
2. What is the processing capacity of the conveyor?
3. What is the inclination angle of the conveyor?
4. What is the lifting height (distance between inlet and outlet)?
5. What is the length of horizontal section?
Company Information
Henan Pingyuan Mining Machinery Co.,Ltd (PKmachinery) had earned many certificates about the whole strength and had cooperated with many group companies in the whole world. There is a systematized program in our company, every order will strictly according to the standard system to show our customer the best immediately.
PK machinery offers a full range of screening and conveying equipment,which involves vibrating screen,belt conveyor,bucket elevator,screw conveyor,scraper conveyor and related spare parts.What's more,PK Machinery is always cooperating with the world-class suppliers to ensure the product's high quality,including ABB,SEW,SIEMENS,etc.
As the saying goes,"there is no diamond,do not get porcelain living."
PK machinery has Sophisticated-equipment and advanced technology.
Up to now,PK machinery has already built the production lines as following: roller production line, pulley production line, automatic cutting production line, welding robots, planer milling, shear plate bending production line, steel pretreatment production line.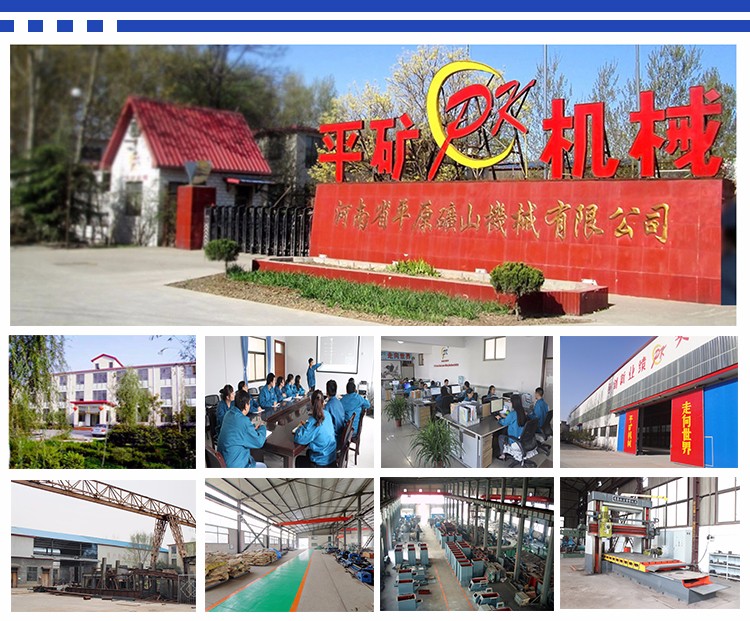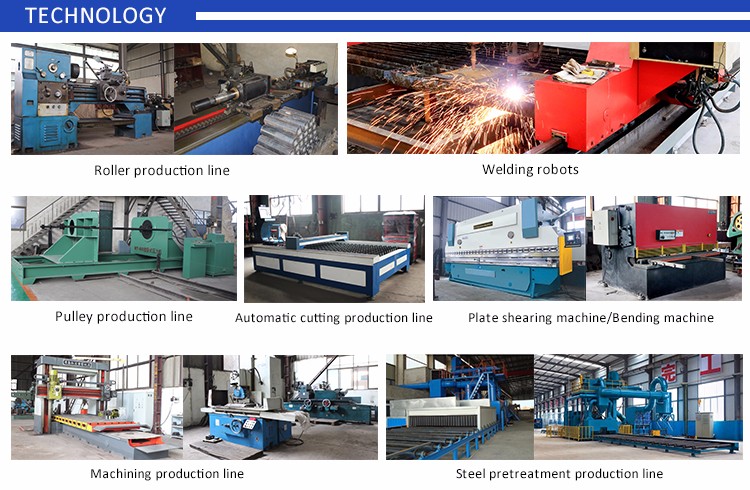 1.We can deliver vertical belt conveyor machine timely .
2.Standard packing or as per customer 's packing instruction .
3.15-30 days after receiving the deposit .
1.Reply your enquiry in 24working hours ,anytime you can contact us .
2.Provide good before-sale / after -sale services.
3.Provide Professional &technical support.
4.View our factory ,sincerely treat per customer's requirement .
1.How long is the delivery time of your equipment?
The delivery time is within 30 working days. But when the project is very big and the customers have special requirement , the delivery could be extended ,based on different situations.
2.How long is the equipment warranty period?
Our equipment warranty period is 1 year. Wearing parts and problem coursed by worker's wrong operation are not included.
3.Can you give me a solution and quotation?
Absolutely sure, we can provide accurate solution and quotation, please give us background information, including, raw material, the capacity, max. input size, the output size, the usage of final products, etc.
4.How could I trust your promise?
A:You may check the qualification on our website certified by the appraisal agency Bureau Veritas;
B:Company inspection always available.Sincerely welcome your visit.
♦Material to be processed: _____
♦Max. granule size of the feeding material: _____mm
♦Handling capacity (Ps. It means the total
♦Percentage of Max. granule in material:_________%
material capacity feeding from the inlet): _____t/h
♦Upstream equipment (Ps. It means what kind of
♦Bulk Density: _____t/m3
equipment is used to feed the material): _____
♦Material temperature: _____℃;
♦Downstream equipment (Ps. It means what kind of
♦Water content:____%
equipment is used to discharge the material): _____
♦Material is corrosive or not: ____ (Ps. Yes or No)
♦Working power supply: _____V ______HZ
♦Material is sticky or not: ____ (Ps. Yes or No)
♦Please refer to the following picture and provide the
♦Working environment is indoor or outdoor
relevant parameters:L1____m, L2___m, H___m, α____°
or indoor and outdoor: ______________
♦Working environment temperature: ______ ℃